Free Open-Source-Tool for finding duplicate values in a worksheet – Excel 2010-2019 (Windows optimized) – Interface languages: English and German


Free Open-Source-Tool for comparing two selected areas and searching for data record pairs on a worksheet – Excel 2007-2019 (Windows optimized) – Interface languages: English and German
Free Open-Source-Tool for exporting worksheet content to a text or CSV file with lots of special features – Excel 2007-2019 (Windows optimized) – Interface languages: English and German

Free Open-Source-Tool that adds an extra ribbon tab which provides extended functions – Excel 2010-2019 (Windows optimized) – Interface languages: English and German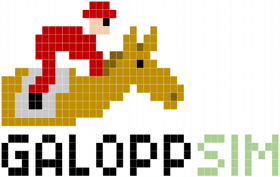 Free Open-Source horse racing simulator – Excel 2007-2019 (Windows optimized) – Two editions: AI (Add-in) and RS (Run Simple – Excel workbook with macros) – Interface languages: English, German and Bulgarian

Free Open-Source-Tool that provides a button which opens the Office Add-ins default folder for dropping new Add-ins and a button which launches the Excel Add-in manager for activating/deactivating Add-ins – Excel 2010-2016 (for Windows) – current version in German only.
Free Open-Source-Tool for counting the lines of code in Excel Add-ins (.xlam) – Excel 2010-2019 (for Windows)


Free and completely useless Open-Source-Tool for merging all cells of an Excel worksheet. Coded on urgent request for a highly esteemed colleague who has the steady desire for merging cells.
Donation
All add-ins are being developed and maintained with private effort and provided for free download. I would be very happy about a small donation to this foundation for sick children in the region of Heilbronn/Germany. Read more on the website of the foundation.