>> Deutsch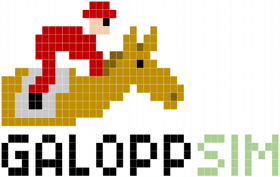 Free open source horse racing simulator for Microsoft Excel
File name
GaloppSim.xlam (AI edition)
GaloppSim.xlsm (RS edition)
Excel versions
2010-2016 (Windows)
Interface language
English, German
Where is the add-in after activation in the AI edition?
New menu strip tab GALOPPSIM
File size
1,65 MB (AI edition)
1,58 MB (RS edition)
Lines of code (total)
4394
Source lines of code
3255
Comment lines of code
565
Blank lines
574
Source code
The source code is published on GitHub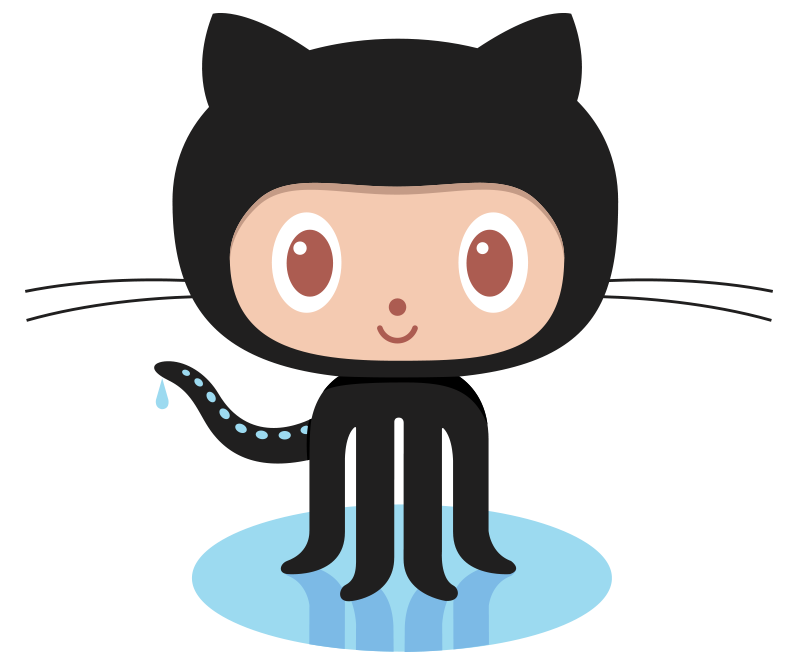 and can also be opened in the VBA editor.
Installation
The tool is delivered in two editions which are functionally identical. The AI edition is an Excel Add-in (.xlam) which, after installation and activation, is inserted into the Excel menu strip as a new tab "GALOPPSIM" and is then available in every Excel instance.
The RS edition is an Excel workbook with macros (.xlsm) which does not need to be installes. All you need to do is open the file and allow running macros (Run Simple).
Number of downloads of previous versions: 123
Features
– Six races to choose, one of them on a snow track
– Placing bets
– Presentation of the horses with odds and favourites before the race
– Two types of Racing tactics selectable
– Focused Run mode (The camera has one horse in focus during the race)
– Hoof prints
– Photo finish
– Many options to display horse names and colours
– Three zoom levels of the racetrack
– Various Excel options selectable
– Advertising on the track
– Pixel movie showing the initial idea of the horse racing simulator
– GUI languages: English and German
Screenshots (taken from version 148.30)

Preview of version 149.00 (release scheduled for July 2018)
Planned features: LEGO integration, slipstream effect and more
Advertising
For a donation to the foundation "Große Hilfe für kleine Helden", it is possible to place advertisements for certain races, which will then be displayed in all subsequent versions. The editor to create the advertisement and calculate the advertising costs can be downloaded here: Advertising editor (36 Downloads) Excluded from the publication are politically incorrect, morally indecent ads etc.

Total donations received for advertising: 250 EUR
Total donations received for auctions: 50 EUR
Donation
This add-in is being developed and maintained with private effort and provided for free download. I would be very happy about a small donation to this foundation for sick children in the region of Heilbronn/Germany. Read more on the website of the foundation.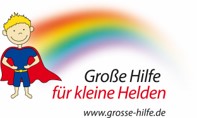 GaloppSim Versionshistorie

| Version number | Shipping | Edition | Language | Comments |
| --- | --- | --- | --- | --- |
| 148.00 | Download, CD | AI | German | official release, only a few handmade CDs (<5) |
| 148.01GIT | CD, eMail | AI | German | not officially available, special races, only a few handmade CDs (<5), misprinting |
| 148.02GIT | CD, eMail | AI | German | not officially available, special races, only a few handmade CDs (<5) |
| 148.03SALT | CD | AI | German | not officially available, special races with individual horses, the only version with sausage mode, only 1 CD worldwide |
| 148.03SALT Service Pack 1 | eMail | AI | German | extension (mad mode) and bugfixes for version 148.03SALT |
| 148.10 | Download | AI, RS | German | official release |
| 148.20 | 3.5" floppy disk | RS | English, German | not officially available, only 14 individually numbered disks |
| 148.30 | Download | AI, RS | English, German | official release |
| 148.31M | CD | AI | German | not officially available, private horse in all races, only 1 CD |
| 148.50 | Download | AI, RS | English, German | official release |